Welcome to the Cabins at Sandy Mush Bald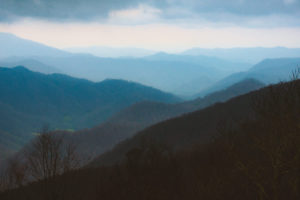 Welcome to the Cabins at Sandy Mush Bald! Our cabins are located 2.5 miles off the beaten path on top of the Newfound Mountain range. We are a hike-in lodge that specializes in the Appalachian living experience. We are comfortably nestled upon Sandy Mush Bald, just 45 minutes west of Asheville, North Carolina. We offer either traditional sleeping space in our beautiful loft or a private cabin upon our mountain that summits at 5152 feet above sea level. Climb the mountain within yourself, and come on up and see us!
At the Cabins at Sandy Mush Bald you will have the opportunity to experience a grand wilderness adventure upon prehistoric grazing grounds. We have a great number of bard owls that sing their ancient soul stirring song each night, in addition to birds, wild boars, deer and many other animals who roam the surrounding ranges and add to the wildness of our little slice of the Newfound Mountain Range. Please explore our website thoroughly and discover why the Cabins at Sandy Mush Bald should be your next vacation spot!
 The Cabins at Sandy Mush Bald are brought to you through support by its founder Dr. John Adler, retired physician, life long hiker, and lover of the mountains. These cabins were created with the  purpose to fulfill John's vision for a wilderness setting to preserve and appreciate Appalachian history, culture, and architecture.