Main Cabin
Our main cabin (#1) is nestled in the Saddle the between Big and Little Sandy Mush Balds at an elevation of 5,000 feet. It was originally built in the 1800's in Douglas Lake, Tennessee and moved to the mountain by Doc and his crew. They reconstructed the cantilever barn style structure into not only a cabin, but an homage to the Appalachian history, culture and people that Doc loved so dearly.
The main floor features one private bedroom, a full bathroom with propane water heater, a cozy den with a library, a dining area, and a kitchen complete with a wood and gas stove. The loft upstairs can accommodate up to 10 people. The front porch is spacious with ample seating, a porch swing, and one of the most iconic sunrise views in Western North Carolina!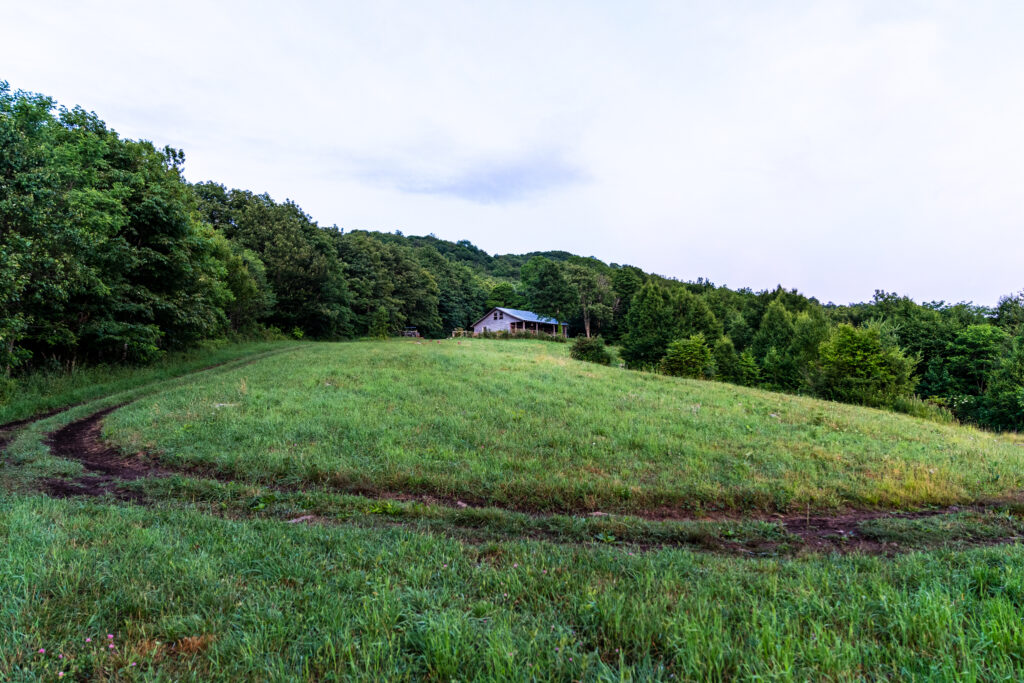 Upper Cabin
Our upper cabin (#2) is located about 200 feet up the hill from the main lodge in a wooded setting. It is a dovetail-style antique log cabin from the Tennessee-Kentucky border that was originally built in the late 1800's and relocated to the mountain in the early 2000's.
The first floor features an open floor plan with a kitchenette, wood stove, couch, and king size bed. There is also a half bathroom on the main floor and a loft upstairs which can sleep up to 6 people. Outside there is a campfire pit, and an idyllic front porch that blends into the forest.