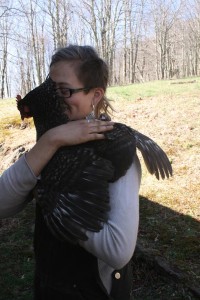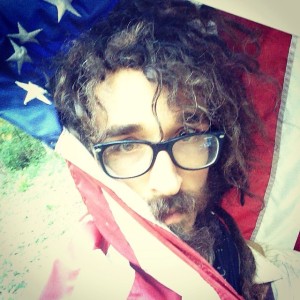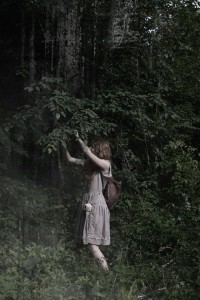 Thank You to Our Mountain Stewards Heather and Mathew AKA "Old Man Work Trade," for the fine work you have done on Sandy Mush Bald and the love you have put into these Ancient Mountains we call our Appalachian Home. Good Luck with your Alpaca Farm down the road. Thank you for your time on the mountain.
A giant "Merci Beaucoup!!!" to Brooklyn for her tenure here at the Hostel of the Mountain! Your care for the mountain and its animal companions was a truly a gift from beyond. Our little green babes of the garden grew thanks to your overseeing of their "well-bean". THANK U!
Carch, our first Hostel Manager, has been the model Steward of Sandy Mush Bald. He has amassed a hefty nature journal, over the past 7 months, which has detailed notes on our weather patterns, wildlife sightings, medicinal and edible plant life, and so much more. His writings have helped our current staff know some of the secrets of the mountain that can only be discovered by extended lengths of time connected with nature. Thank you for your service.
Thank you "Pops" for all of your help with winter preparations and the collection of winter wood.
Gracias 2 Frank, for all your wood working mastery projects, and percussive vibrations. Thank you, Tera, for all of your wonderful meals, and for the addition of an awesome multitasking individual. Muchas Gracias, Michael May, for your carpentry skills, soothing guitar melodies and sweet singing.
Thank you, Allison, for your love, support, and understanding during the times of struggle that our mountain has thrown at us. We would not be where we are without you.
Thank you to Veronica, Kenny, Cory, Mike, Ken, Riff, Dusty, and Lucy for all of your contributions in making the dream of an Asheville area mountaintop hostel a reality. Our house would be no home without your help.
Thank you Scott "Sherpa" Berman for holding the fort during the coldest stretch of our most extreme North Carolina winter in recent years. Maintaining the human presence on the mountain was pivotal in starting quick out of the gates for a successful spring and summer. U Rock, Rock.
Merci, Joel, for your musical talents and cool presence. Your fantastic pup, "Baloo", was a fine winter addition of dog energy that was truly needed when the temperatures dropped and the winds howled.
Thank you to Doc for believing in us and supporting our cause.